Take a digital detox with your team and a deep dive into nature by canoeing the amazing Black Canyon section of the Colorado River. Conveniently located just outside Las Vegas, but worlds away, is where we start the adventure.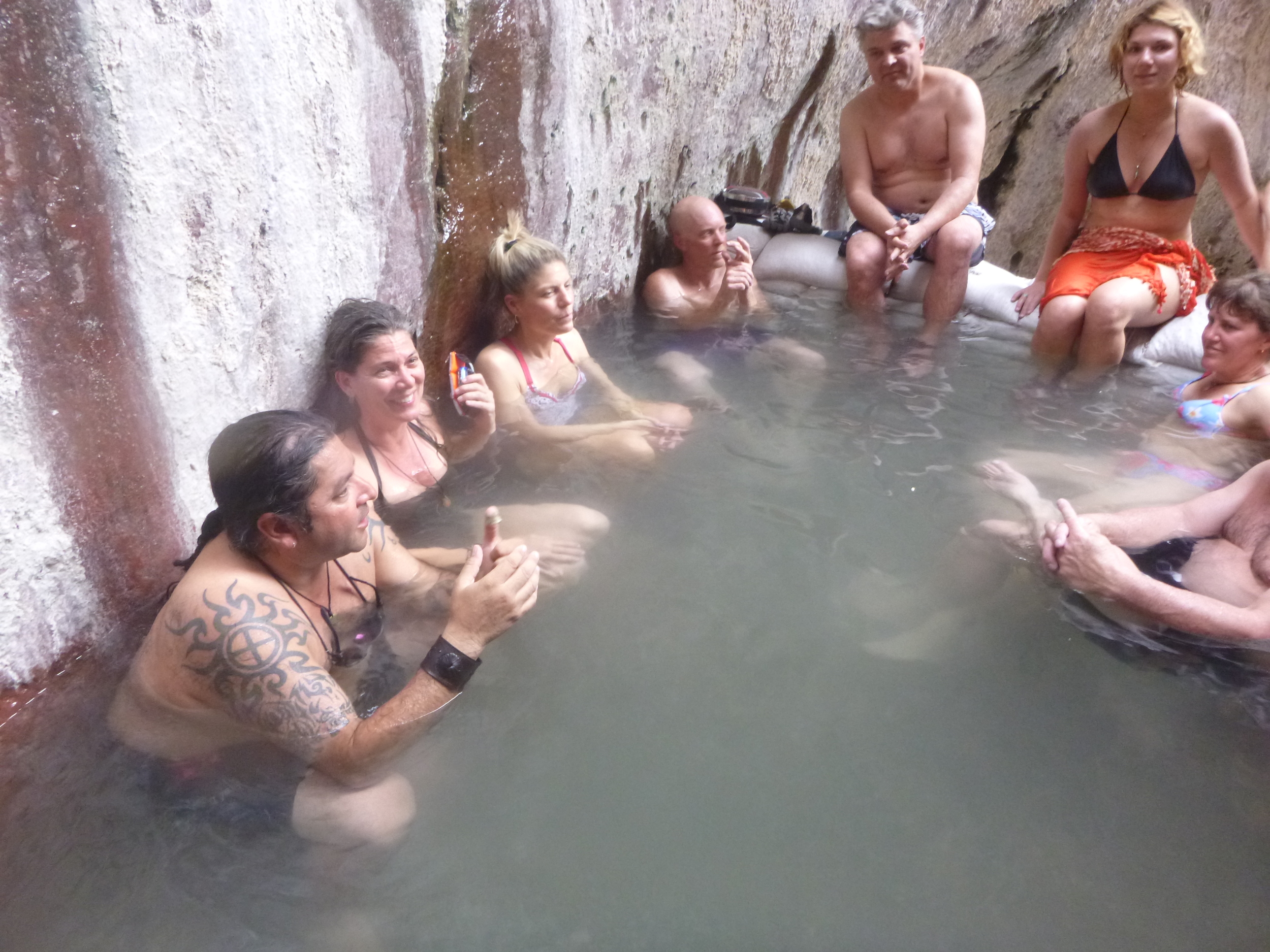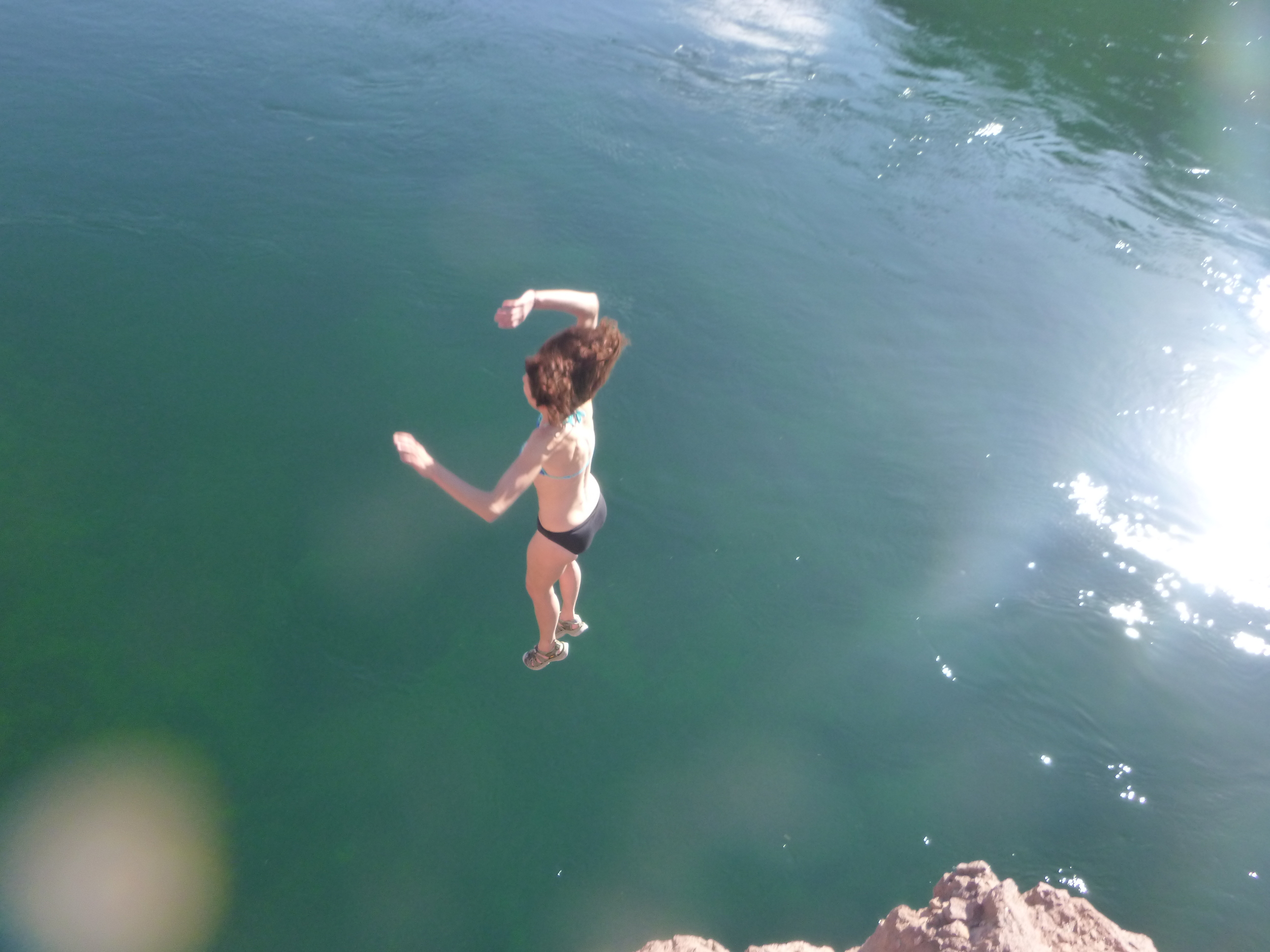 We launch at the base of Hoover Dam – an amazing site - and canoe the lovely, lazy current downriver amongst some of the most dramatic rock outcroppings in the world.
Along the way we work as a team to hike slot canyons, ravines and caves. There's usually a natural mineral hot spring soak waiting for us at the end.
Your camp is elegantly rendered in a sandy canyon, with all your needs tended to by La Vida Laguna staff. Enjoy healthy, gourmet meals and snacks, yoga and mindfulness practices, wilderness challenges and skill building, spear fishing, cliff jumping, campfires, music, drumming, and lots of soaking in the warm, medicinal, mineral rich waters. We can add massage, sweat lodge, sound baths, fire dancers, and other mystical madness by request.
3 day / 3 night SAMPLE Itinerary
 
Overnight in Boulder City, just outside Las Vegas
Day 1:
Morning launch from Hoover Dam down the Colorado River
Stop at Sauna Cave
Stop at Nevada Hot Springs for hike and soak
Paddle to camp at Arizona Hot Spring, set-up
Lunch at Camp
Free time to explore trails, hot springs, river and beach (games, wilderness challenges, survival skills)
Pre-Dinner opening ceremony and meditation
Sunset Dinner
Evening candlelight soak
Bonfire Stories and Drum Circle
Day 2:
Morning Yoga
Breakfast
Hike Whiterock Canyon
Optional cliff jumping, spearfishing, mountaineering
Lunch
Paddle to Boy Scout Canyon Hot Spring – Hike and soak
Afternoon Hors d'oeuvres on the sand
Sunset float in stillness back to camp
Dinner
Evening candlelight soak
Bonfire Stories and Live Music
DAY 3:
Morning Yoga
Breakfast
Hot Spring Soak
Closing meditation
Paddle downriver to Willow Marina and have lunch on the river. Pickup and return to Boulder City.
This is the ideal, unplugged setting to work through inter-personal development, communication, leadership and problem solving. Or just having a blast with people dear to you. Calm your mind, touch the stillness that is nature, and emerge renewed, refreshed, and with a clarity of mind and purpose.
You don't need to bring a thing. Just a sleeping bag and tent. La Vida Laguna does the rest.
These retreats are based on 8-25 participants and can be scheduled at your convenience. Spring and Fall are the ideal seasons. Call for details and pricing.
Orange Coastal: Go from Huntington Beach to San Clemente without ever getting in a car on this amazing bike, kayak, paddleboard and surf adventure. Just bring your clothes and we'll provide the rest. Available with 3, 4, and 5 star resort accommodations, or as a camping experience.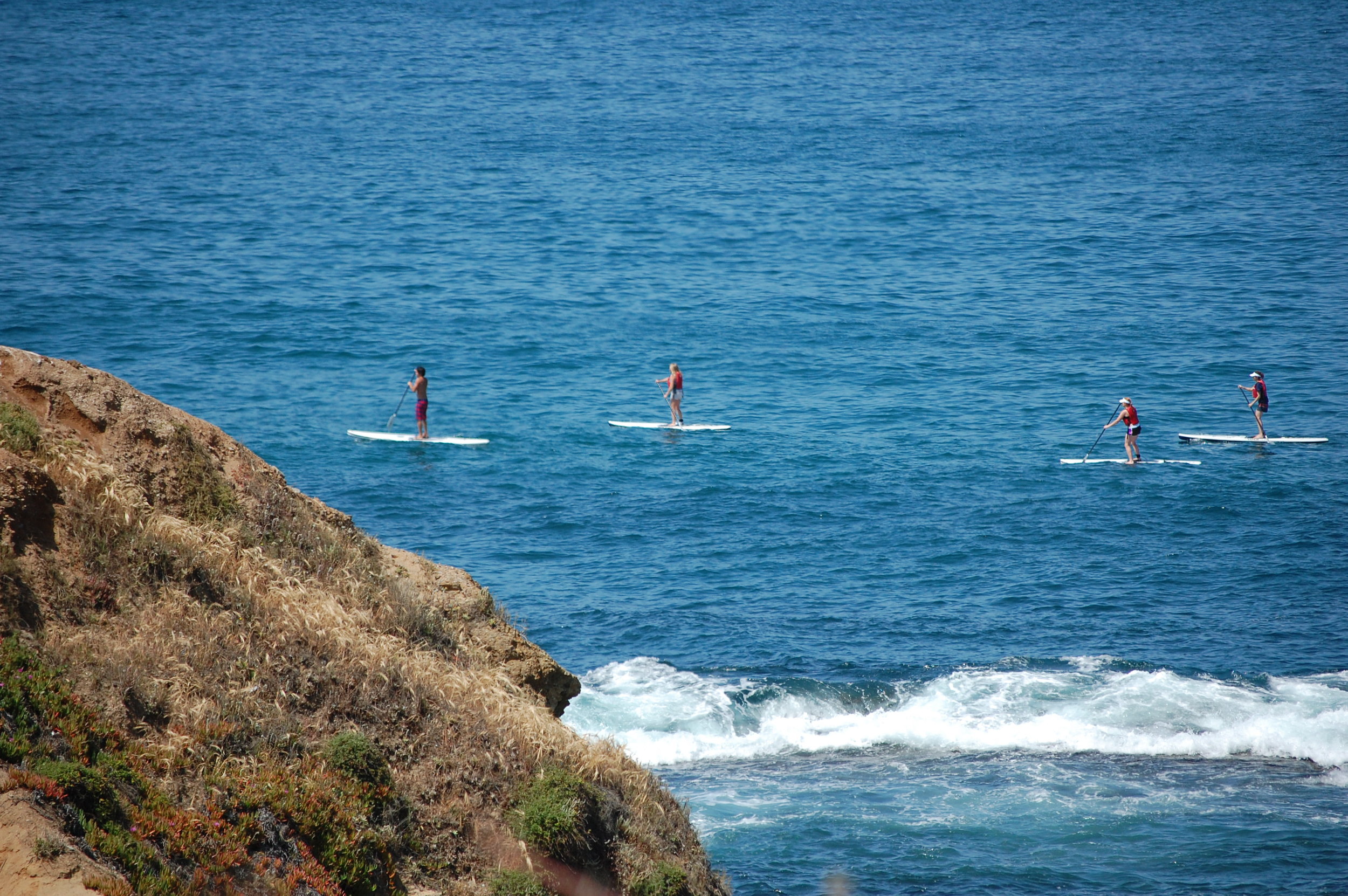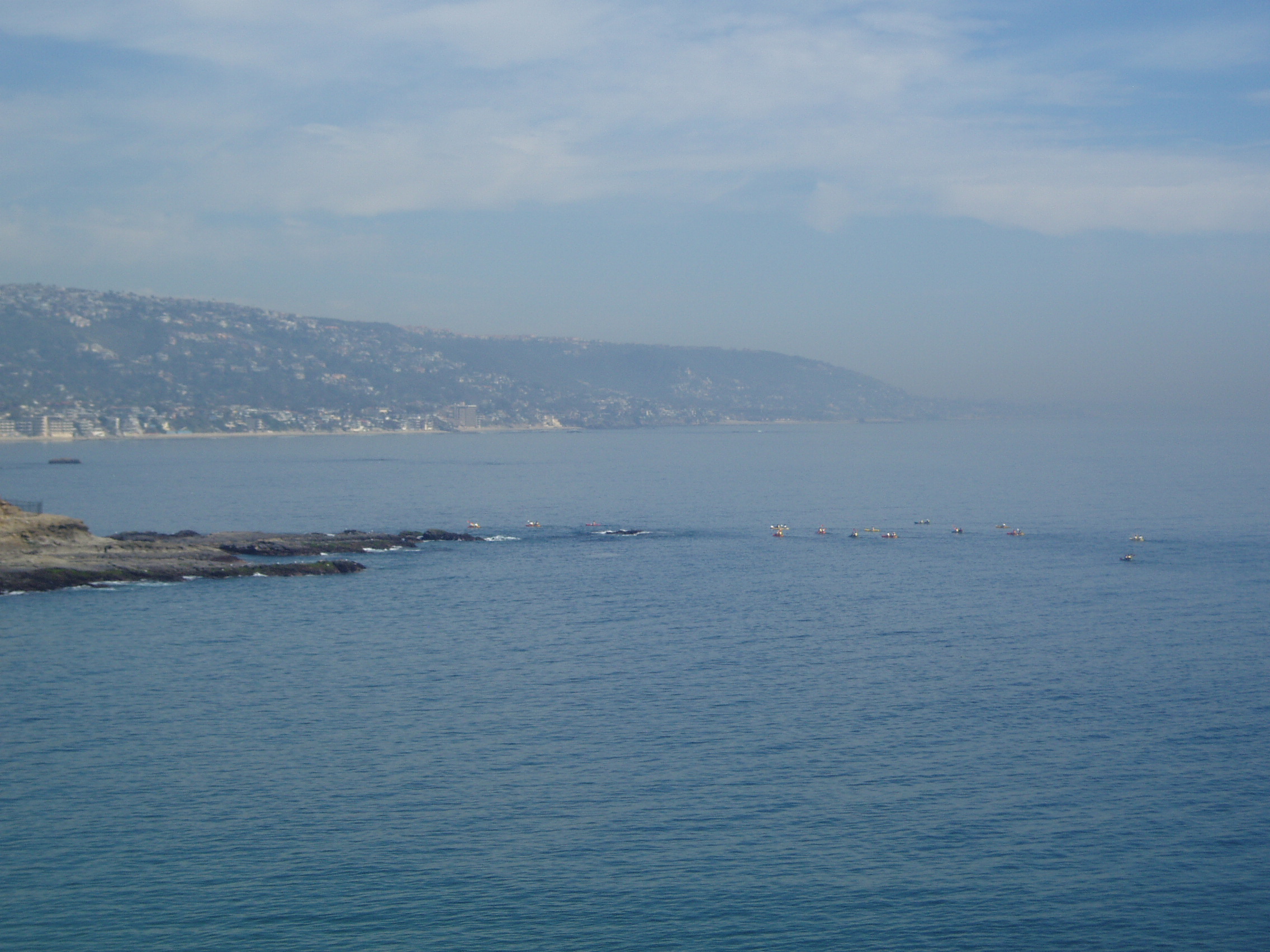 Other locales: Joshua Tree (hike/bike/yoga), Big Bear (hike/mountain bike/yoga/boating), Mammoth (ski in luxury at private residence with chef and Masseur)